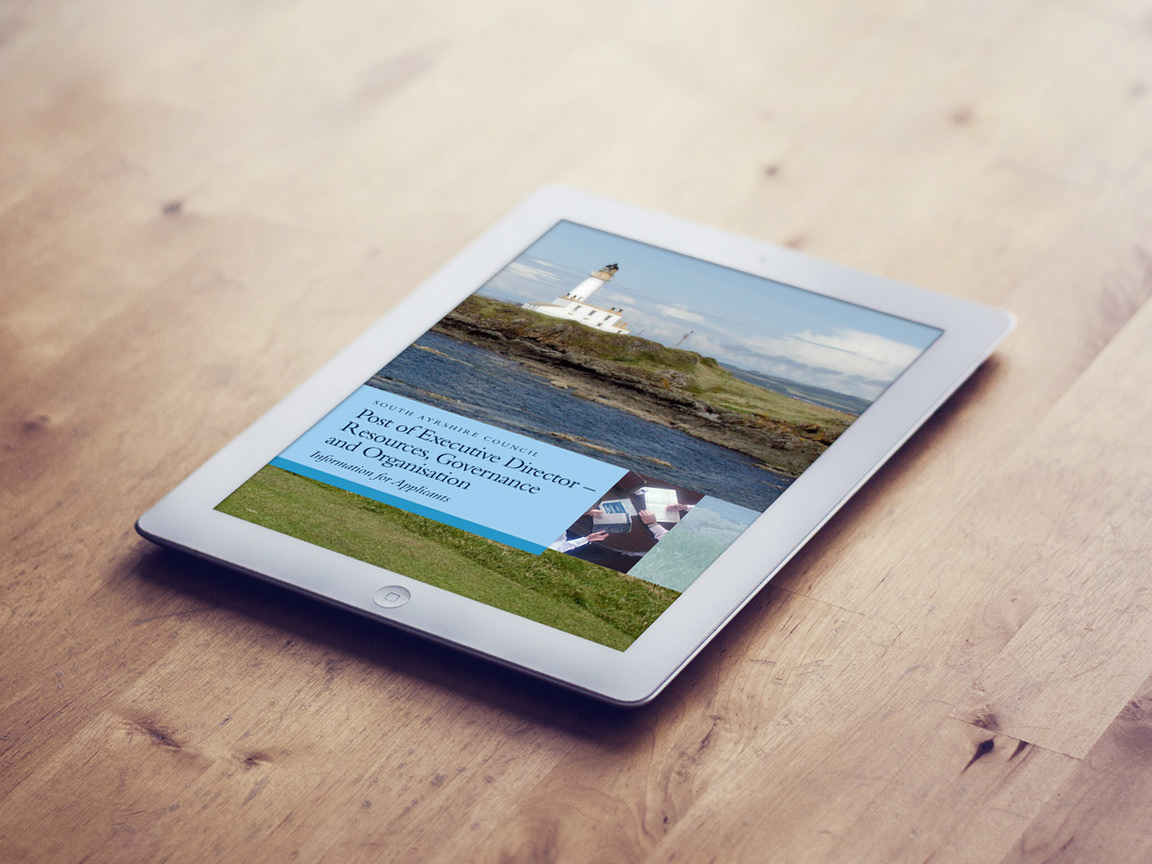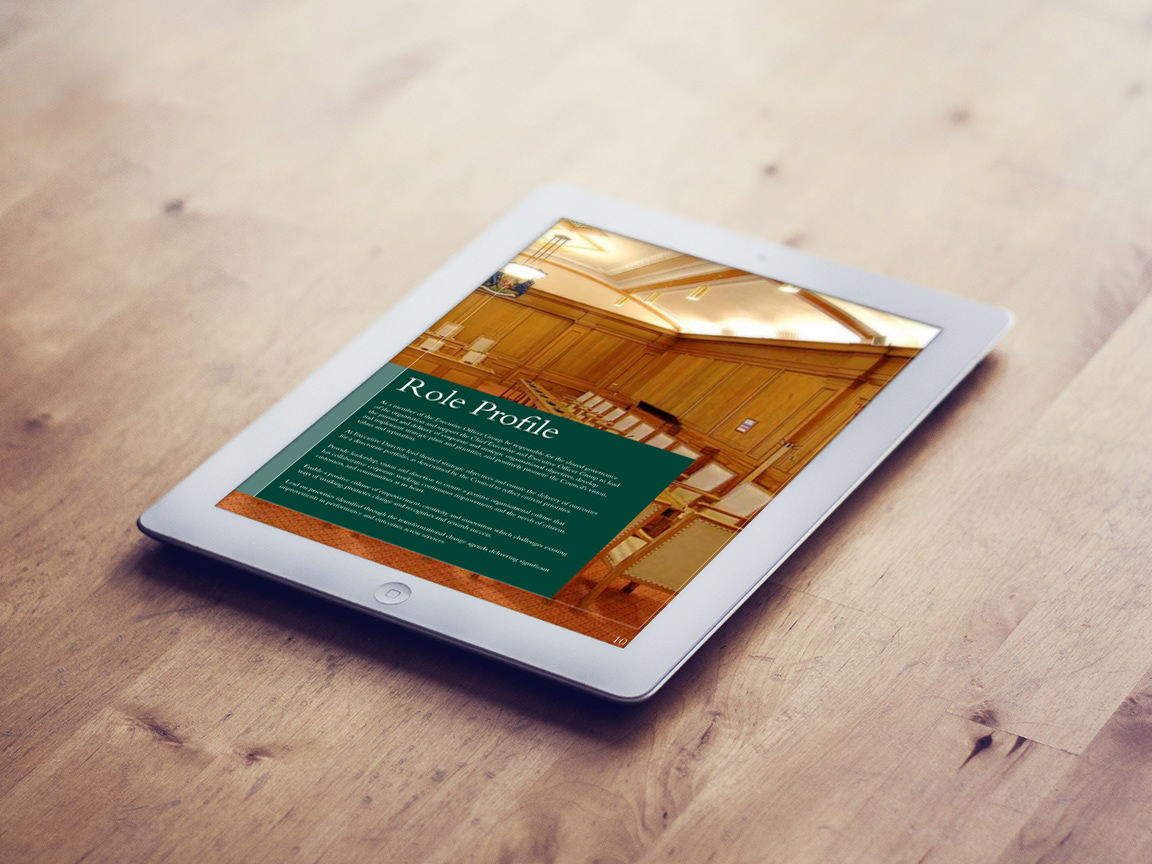 South Ayrshire Council where hiring and where looking for a glossy brochure to advertise various executives roles and what South Ayrshire had to offer to potential candidates.
Rockpool was asked to come up with a design for a digital brochure, which could be downloaded from the Council's website. Rockpool design  created a layout that encompassed the council's past, present and future, through traditional colours and bold shapes.
The layout was kept simple to be easily adapted for changing roles when required.